Bearmach HawkEye Total Land Rover Diagnostics Tool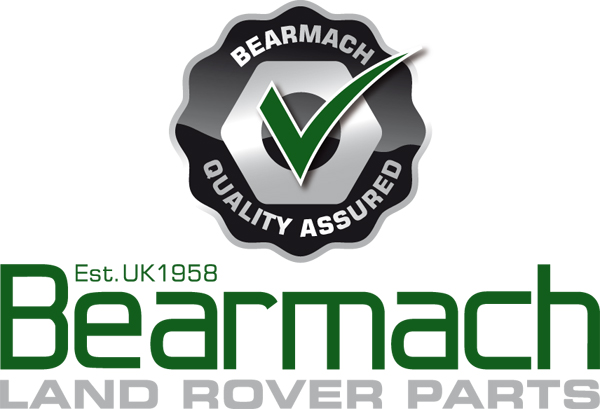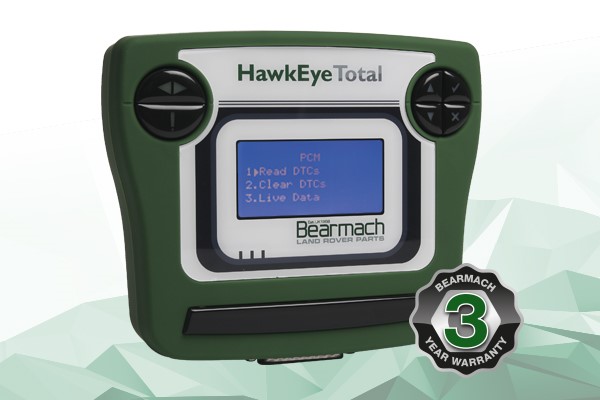 Diagnosing mechanical faults with a Land Rover can be a costly and time consuming exercise, not to mention tricky. To keep the time and costs of repair down, and increase the efficiency of mechanical work, Bearmach supply the HawkEye Total plug in and play diagnostic device, which will diagnose your Land Rover's mechanical fault with 100% accuracy.
The HawkEye Total is designed for accuracy and ease of use. It can be used by the home mechanic and professionals alike. Lightweight, and portable, it is plug in and play hardware, making diagnosis simple. It plugs straight into a specially designed point under the kick panel of your Land Rover. With bespoke diagnostics optimised for use with a Land Rover, HawkEye Total quickly identifies the exact fault, and from that information you can easily deduce the part required to repair the fault.
Once you have diagnosed the fault, our technical team are always on hand to support by phone when looking for a specific part. Ordering the right part through the Bearmach website is equally painless. Using HawkEye Total and Bearmach together your Land Rover will be back on the road in no time.
Hawkeye Total supports a wide range of Land Rover models, and comes unlocked and ready to use right out the box.
Please note: extra dongles and cables may be required.
Features Include:
No batteries required
Unlocked for Land Rover vehicles
Comes with handy carry pouch
Simple to use
Identifies faults quickly and accurately
Fits in glove compartment or cubby box
No laptop required
The diagnostic tool is robust and comes with its own storage pouch. The keypad has well defined buttons and is powered directly from the vehicle. The clear graphical display is easy to read and features on-screen prompts. The specific applications will allow you to access information from your vehicle. Functionality includes READ and CLEAR fault codes, LIVE DATA, ACTUATORS, Electronic Control Module data.
Land Rover models covered include:
DEFENDER (Includes Puma)
FREELANDER 1
FREELANDER 2
DISCOVERY 1
DISCOVERY 2
DISCOVERY 3
DISCOVERY 4
RANGE ROVER CLASSIC
RANGE ROVER (P38a)
RANGE ROVER (L322)
RANGE ROVER (L405)
RANGE ROVER SPORT (L494)
RANGE ROVER EVOQUE
Keep a Land Rover mechanic in your glovebox and buy HawkEye Total today.