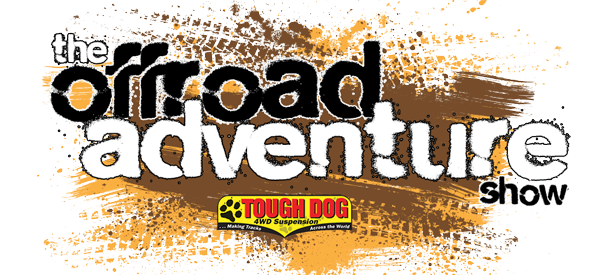 Adventure. It's a great word, because it can mean different things to different people. An adventure can also take on a multitude of different forms, but we reckon the very best adventures start outside, and usually with a 4WD! So what does adventure mean to us?
We reckon an adventure is all about trying new things, making new discoveries, and learning a little about yourself every time you head out. To us, these are things that turn a trip into an adventure, and it is quite simply what we are addicted to!
We want to share that addiction, that passion for the outdoors, and that never-ending quest for the ultimate offroad adventure with you!
​Our goal is to show you just how easy and affordable it really can be to get out and experience some the country's very best adventures, without breaking the bank to do it. We want to show you how to make the most of your time out in this special place of ours, no matter what your passion may be.
So join Rick, Jamie, Starlo, Caroline & Adrian as we head out on our own adventures in search of that next great track, that next prize fish, or even that elusive perfect campsite. But above all else, always remember one thing – the best adventures start in your own backyard!
Season 1 Episode 12 preview, catch the full show featuring the British Off Road Land Rovers on tenplay
The Land Rover Defenders we custom built for The Offroad Adventure Show: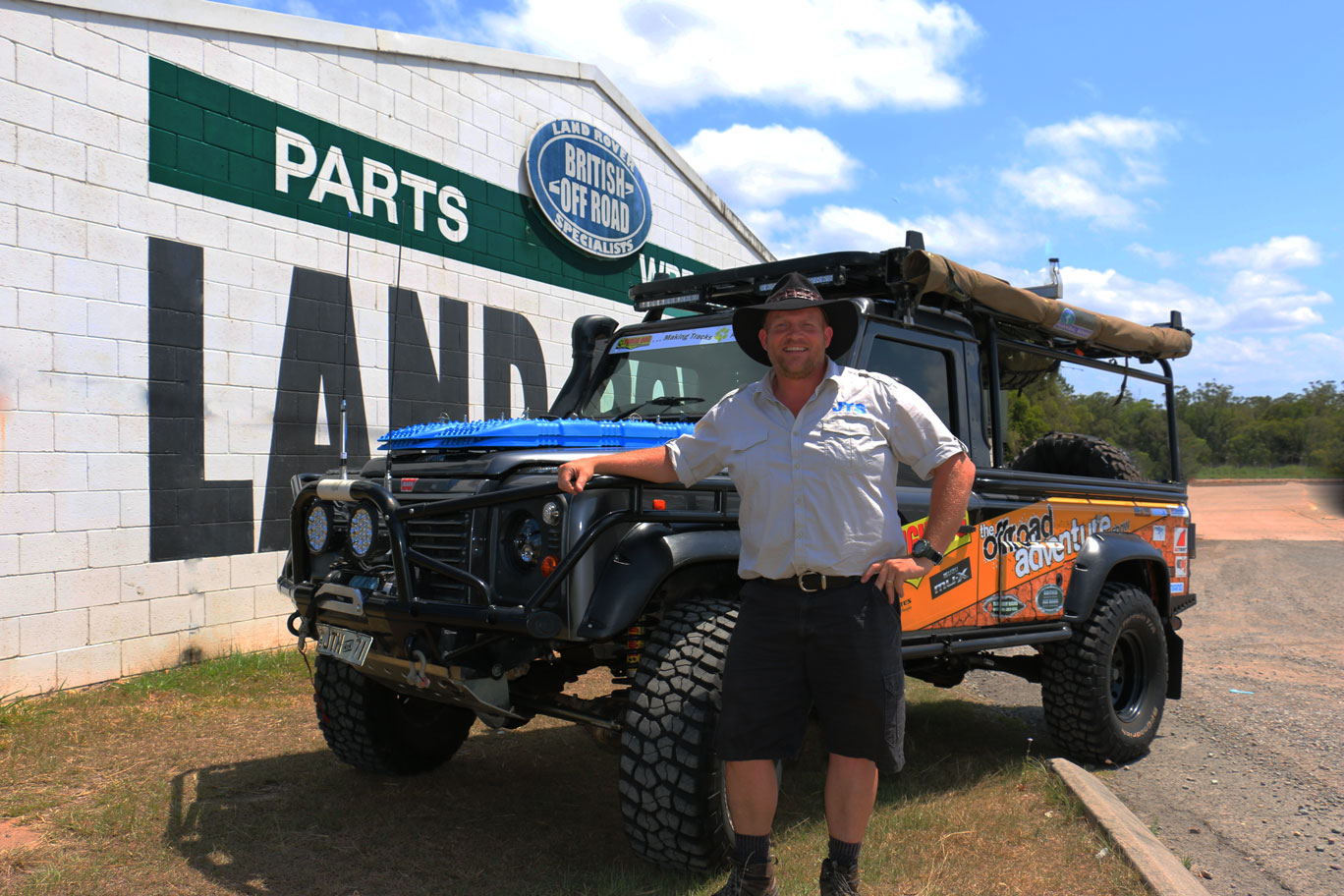 We built this truck from the ground up, starting with a chassis and parts from our wreking yard! Check it out
here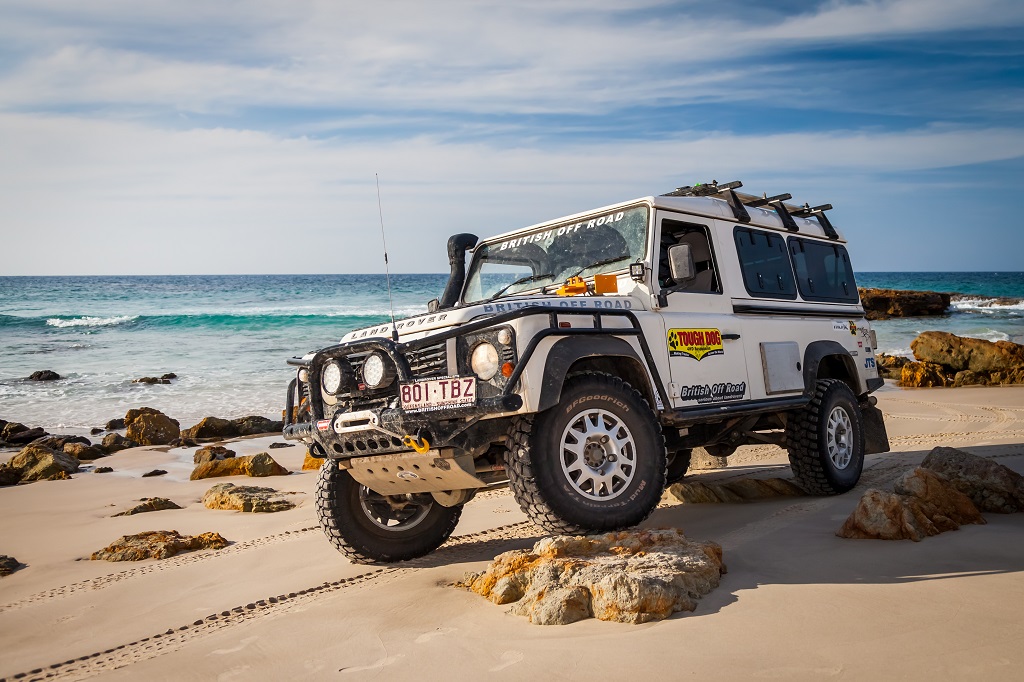 We built this hard top Land Rover Defender with all the gear so it could be used for filming The Offroad Adventure Show - check out the full build details
here

Jamie is a true aussie bushman at heart and has spent much of his life exploring our great country. Jamie is a well known and respected identity in the 4wd and camping community. He has built a large network of fans and followers through his adventures. Jamie has a big passion for anything 12v related but is also an experienced bush mechanic, a proven fisho and even has a few short course motorcross awards under his belt. Jamie's passion for helping others experience the outdoors and his barrel of laughs attitude makes him a great character to watch.
The Australian Bushman DVD 001 - A Journey Exploring Life Around The Creb Track, available from British Off Road
The Australian Bushman takes a journey of discovery through the tip of Australia.
Meeting up with some of the local legends sharing their unique stories. Experience life around Creb Track through the eyes of CJ, an Elder from the Kuku Yalanji country, PJ, care taker of The Creb Track and Dick Eussen, published author, photography, journalist and former resident of the Daintree.
The Australian Bushman DVD 002: Exploring Hidden Secrets of the Sunshine Coast, available from British Off Road
Jamie takes you on a journey in his own backyard exploring some of the many secrets of the Sunshine Coast. Kerry Neil of the Gubbi Gubbi / Kabi Kabi people guides Jamie through the history of the local Bora ring, Bush tucker in Maleny and the ancient grinding stones of Landsborough.
Check out this segment with Mark from British Off Road giving a demonstration of how to winch!
The Land Rover Defender we custom built for Jamie for The Australian Bushman DVD series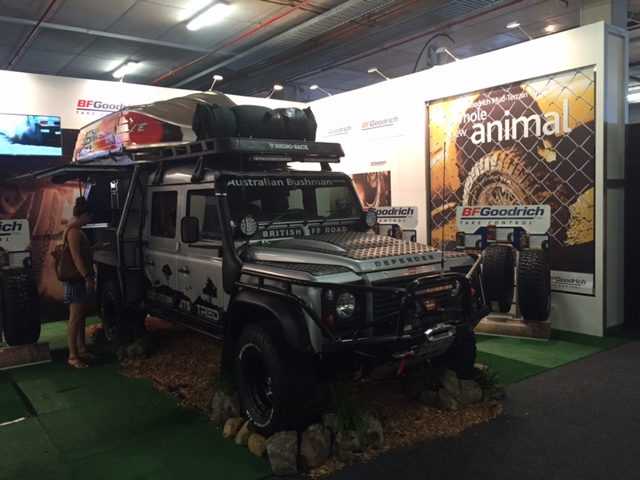 We built up this truck for Jamie Hazelden, Check out the full build detail
here