IIDTool BT Bluetooth (TFIIDBT) The ultimate Land Rover diagnostic tool for the enthusiast offering functionality previously only available in equipment many times more expensive.
Your Land Rover is no ordinary car. Doesn't it deserve a diagnostic system that is out of the ordinary as well?
The IIDTool Family – unlike any other diagnostic system:
Much easier to use
Much faster
Much more portable
And much, much more powerful…
Even more features with App V2.0 and firmware V3.0.
Multiple vehicle types supported in a single unit
Fault list and ECU information exportable via e-mail
Up to 8 live values displayed at once in numerical and graph scales. The logs can be saved, recalled and exported (PDF or CSV)
Unit selection (metric or imperial)
More ECU software updates i.g. AMK compressor
Engine tuning and more (purchased separately)
Component system and sensor calibrations
Nav On Move enablement (destination entry while on the move, L322, L319 and L320 up to 2009
Easy-to-use
A must have for any enthusiast
with unparalleled support
…and much, much more
Standard diagnostic functions are VIN lock free whereas advanced diagnostic functions such as programming and ECU flashing etc are VIN locked to 1 vehicle. Fast, easy to use, and highly portable. Operates with iOS and Android (IIDControl App), PC and MAC (IIDUpdater).
Faults read and cleared, service reset, suspension calibration, live data display, manual component activation, system configuration, personalisation and more….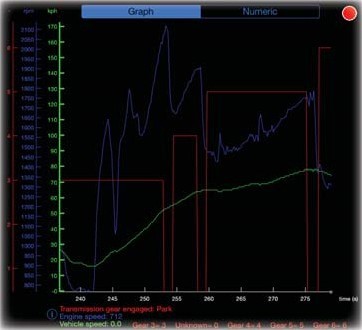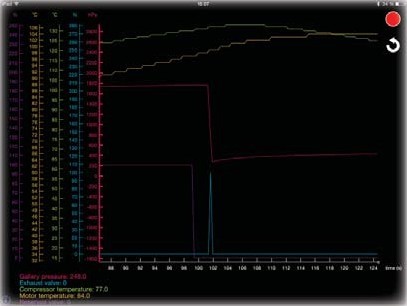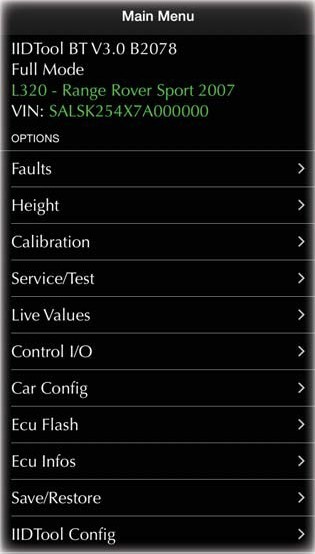 ***Suitable for the following vehicles; Defender 2007-1015, Discovery 3 & 4, Freelander 2, Ranger Rover L322 & L405, Range Rover Sport L320 & L494 and Range Rover Evoque.